Today, Pinoy Book Tours is so stoked

for

the blog tour for a fellow Filipino, Randy Ribay. Randy's debut novel AN INFINITE NUMBER OF PARALLEL UNIVERSES comes out this week and be sure to get your copy! Thanks Randy for the touring copy!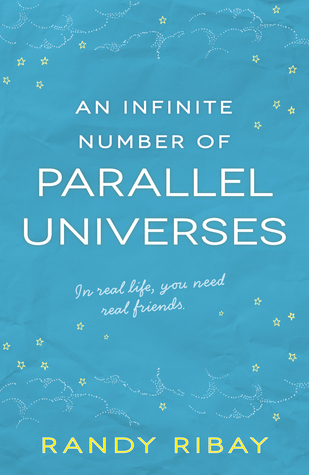 Title: An Infinite Number of Parallel Universes
Author: Randy Ribay
Date of Publication: October 16, 2015
As their senior year approaches, four diverse friends joined by their weekly Dungeons & Dragons game struggle to figure out real life. Archie's trying to cope with the lingering effects of his parents' divorce, Mari's considering an opportunity to contact her biological mother, Dante's working up the courage to come out to his friends, and Sam's clinging to a failing relationship. The four eventually embark on a cross-country road trip in an attempt to solve--or to avoid--their problems.





Told in the narrative style of Akira Kurosawa's RASHOMAN, AN INFINITE NUMBER OF PARALLEL UNIVERSES is at turns geeky, funny, and lyrical as it tells a story about that time in life when friends need each other to become more than just people that hang out.